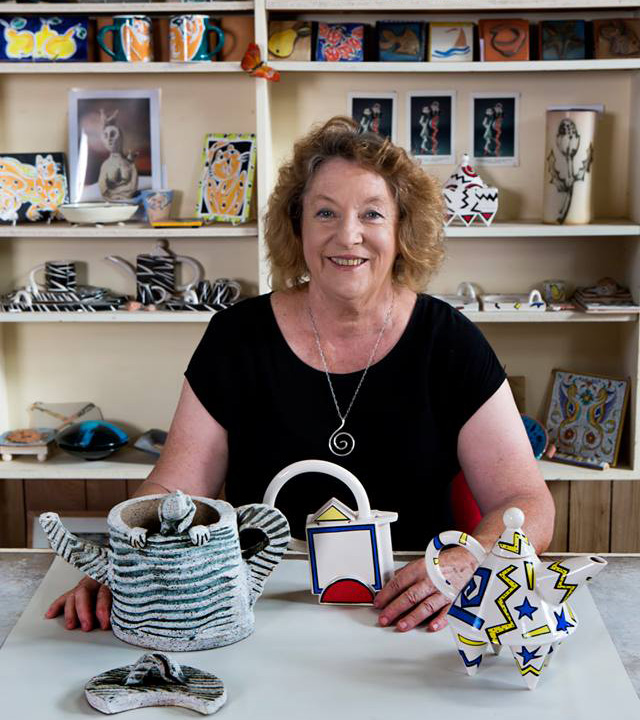 J Shed Art Studio is an Artist Studio in Fremantle, Western Australia located at the J Shed Fremantle on Bathers Beach. The studio specialises in large scale ceramic artworks for public spaces and it is run by Jenny Dawson.
Jenny Dawson is a ceramic artist, public artist, designer, teacher, consultant and project co-ordinator (and bass player). The studio is managed by Peter Zuvela who is a photographer-artist and teacher of photography.
Since 1993, Jenny has successfully worked as team leader or part of an artist's team on 54 collaborations to produce art for public spaces. These commissions have come from Percent for Art Scheme (28), government and local government (20) interstate (1) and the private sector (5). The budgets have varied from $10,000 to $250,000.
The studio houses a mini gallery, 'The Little Red Gallery', displaying and selling original artworks by local artists. Commissions are welcome.. The budgets have varied from $10,000 to $244,000.
Web site: http://www.jennydawson.com.au/